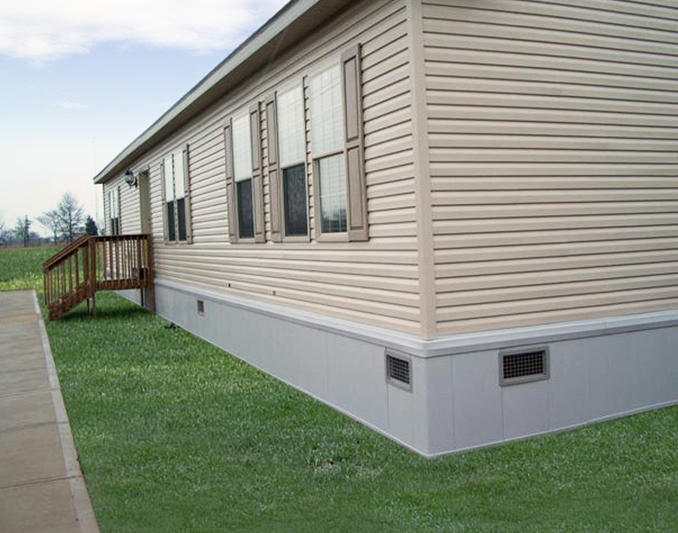 The Rapid Wall Perimeter Skirting System provides an excellent alternative to traditional skirting systems. Available in White, Grey, Tan or Clay, this siding has the look of a true concrete foundation for your manufactured or modular home. These panels provide an insulation factor of R9. They are shipped in 4′ x 12′ sections, so there are fewer visible seams. Foundation vents are available and are easy to install. No bracing is required, saving time and money.
Please contact us directly for warranty info.
Features of Rapid Wall Skirting
Vinyl with Clean Concrete Like Foundation Appearance

2′ Thick Panel

4′ Wide Panels Means Fast Installation, No Special Tools Required

Installs Like Traditional Vinyl Skirting

EPS Foam Backing, R-8 Insulating Value

Foam Backing Stiffens the Panel Preventing Wind Blowout
Panels are 4'W x 12'H – 1. Measure the perimeter of the home and measure the height from the ground to the bottom of the home. Example: The perimeter measures 160′ and the height off the ground is 36″. Divide 160′ by 4′ = 40′. For a 36″ height you will get 4 cuts out of each panel. Divide 40′ by 4′ = 10 panels needed.
Rail & Hardware Calculation:
The top front, top back and bottom rails are 12′ length. Divide the perimeter of the home by 12′. Example: The perimeter measures 160′. Divide 160′ by 12′ = 14 top and bottom rails. Each hardware kit will install up to 16 top and bottom rails.
Note: Don't forget to measure around decks and porches.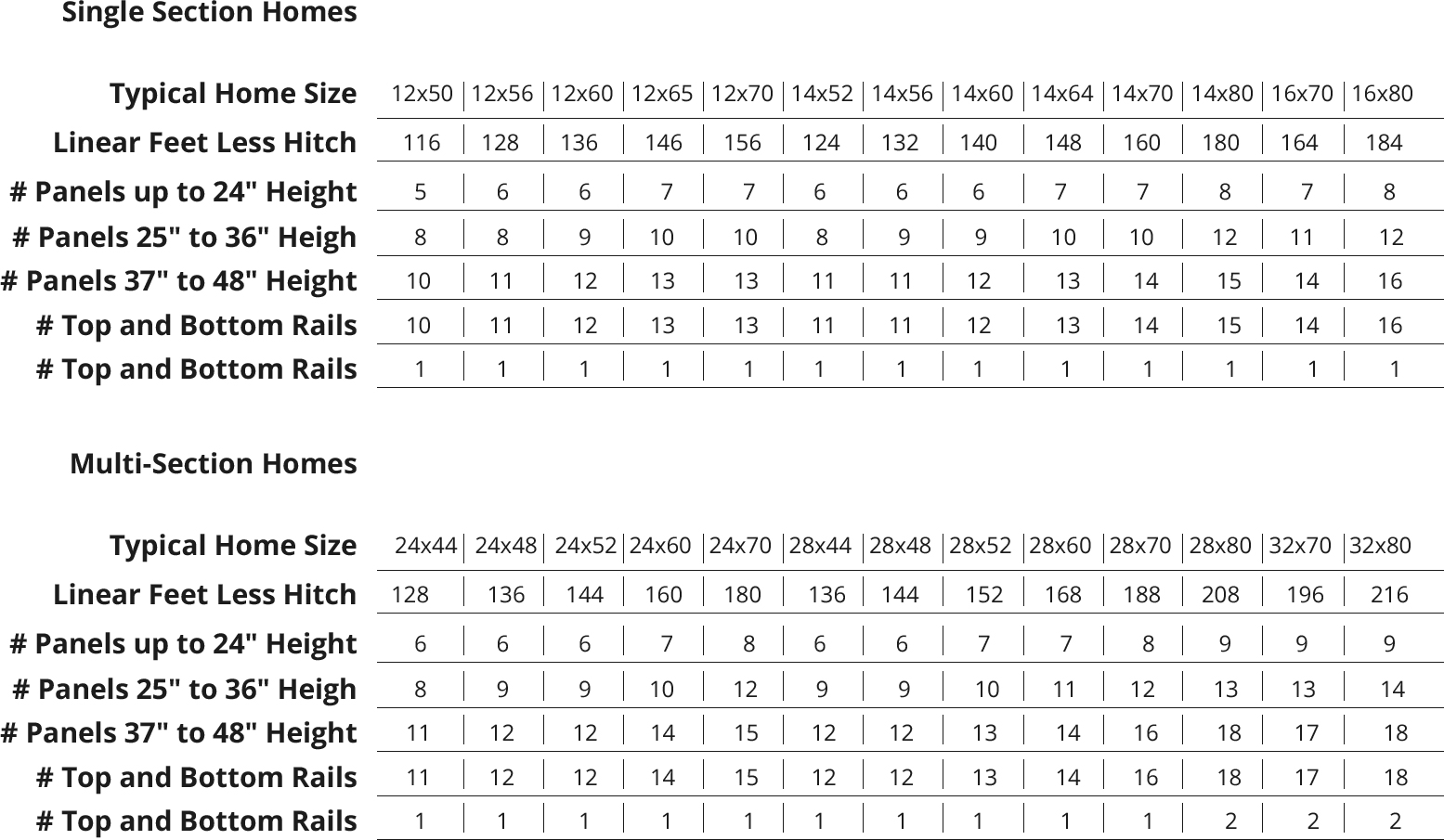 Colors
May not be exactly as shown
White

Gray

Almond

Clay

Beige

Tan