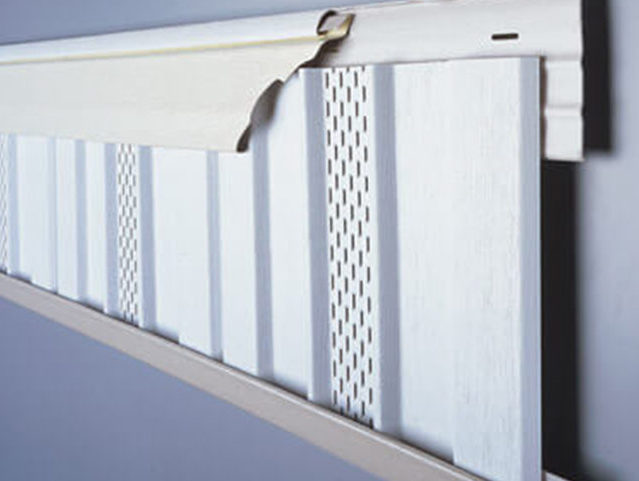 ProGuard Vinyl Skirting features an attractive rough sawn texture incorporated into a traditional skirting profile. ProGuard is available in both solid and center vented panels. The patented center vent provides adequate ventilation so that separate ventilating panels are not required. In addition, the ProGuard vented panel meets all current manufacture's guidelines (Check local building codes for venting requirements). ProGuard Vinyl Skirting is covered by a Lifetime Limited Warranty against peeling, blistering, rot, rust and corrosion. ProGuard Vinyl Skirting can be cleaned easily with a garden hose. Stubborn dirt can be removed with mild dishwashing detergent and water.
Components Make the Difference
1. Top-rail design resists warping and blowout. Pre-notched front top rails allow for expansion overlap and help reduce installation time.
2. Removable-panel design lets you store garden tools, lawn furniture, and children's toys out of sight – but not out of reach.
3. Extra-wide, 16-inch panels mean fewer panels to cut – which saves even more installation time.
4. Unique design lets panels self-adjust to ground-level fluctuations due to changes in weather conditions. These installation guides also keep panels from snagging on rail fasteners during frost heave, thereby preventing buckling.
1. Special interlocking panels keep the panels secure and the locks hidden so they don't detract from the appearance of your home.
2. Ventilated panels are required t help eliminate moisture buildup and allow for proper air circulation. (Check your home's specifications for proper ventilation requirements.)
3. "F" shaped bottom rail design (instead of a narrow "U" shaped channel) provides a stable foundation and prevents the channel from buckling.
4. Bottom rail design, with its precut slots for ground spikes, cement or wood screws, allows for ease of installation on concrete, wood or directly on the ground.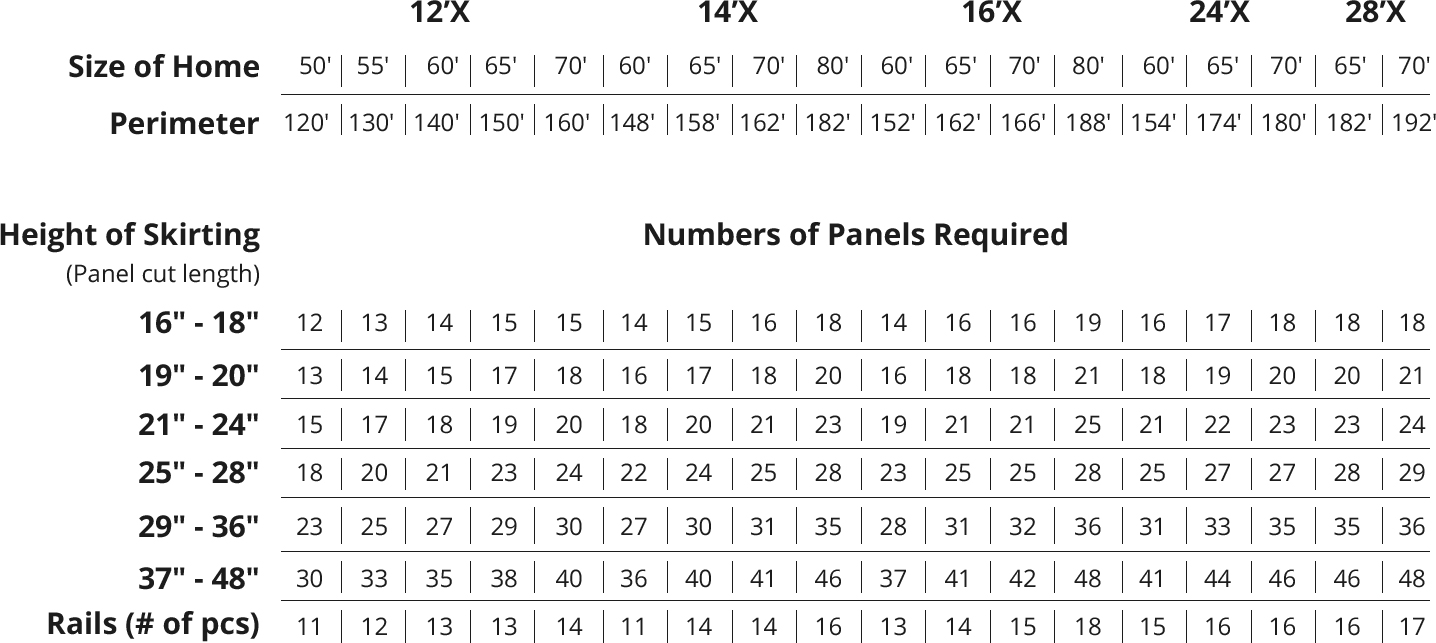 Colors
May not be exactly as shown
White

Pearl

Clay

Gray

Beige

Tan